Residential and Commercial Dumpster Rental
Serving most of
Wayne, Pike, Lackawanna & Susquehanna Counties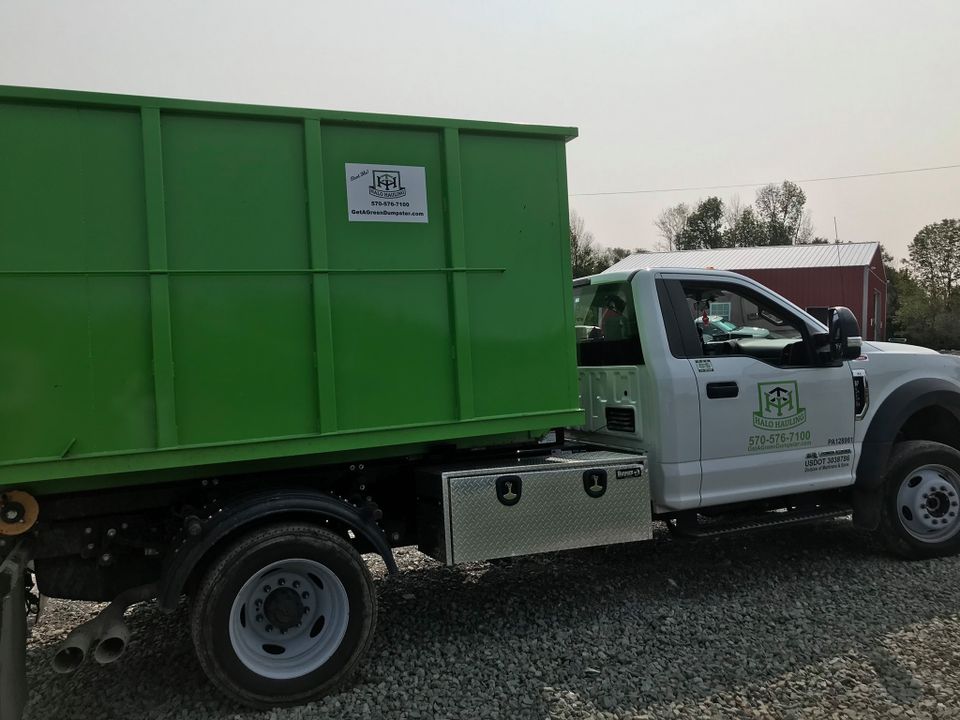 Dumpster Delivery Rental Service
Halo Hauling
is a dumpster rental company that serves the Lake Ariel and Waymart, Pennsylvania regions. We are experienced and insured in garbage pickup and dumpster rental for both residential and commercial purposes.

If you need trash collection for things like renovation projects, attic junk removal, or yard clean-up, we can deliver a dumpster, leave it for the duration of your project (usually 7-day increments), and pick it up when you are finished. We can dispose of a wide variety of materials, with appropriate handling for recyclables and responsible disposal of garbage. (See our
Dumpster Rental page
for details.)

If your project includes actual construction leveling–from soffit removal to entire room renovation to single wall teardown–we also have demolition experts who can come in and ensure knockdown is done safely and waste materials are disposed of responsibly.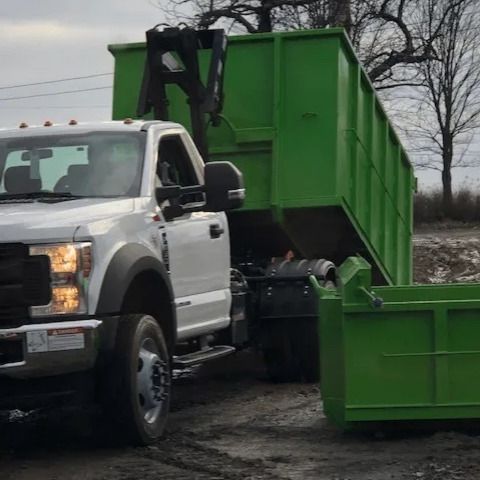 We offer 10-cubic-yard, 15-cubic-yard, and 20-cubic-yard dumpster rentals to accommodate large and small projects. Your home DIY projects and construction demolition are much easier to complete when trash removal is handled by our waste management experts.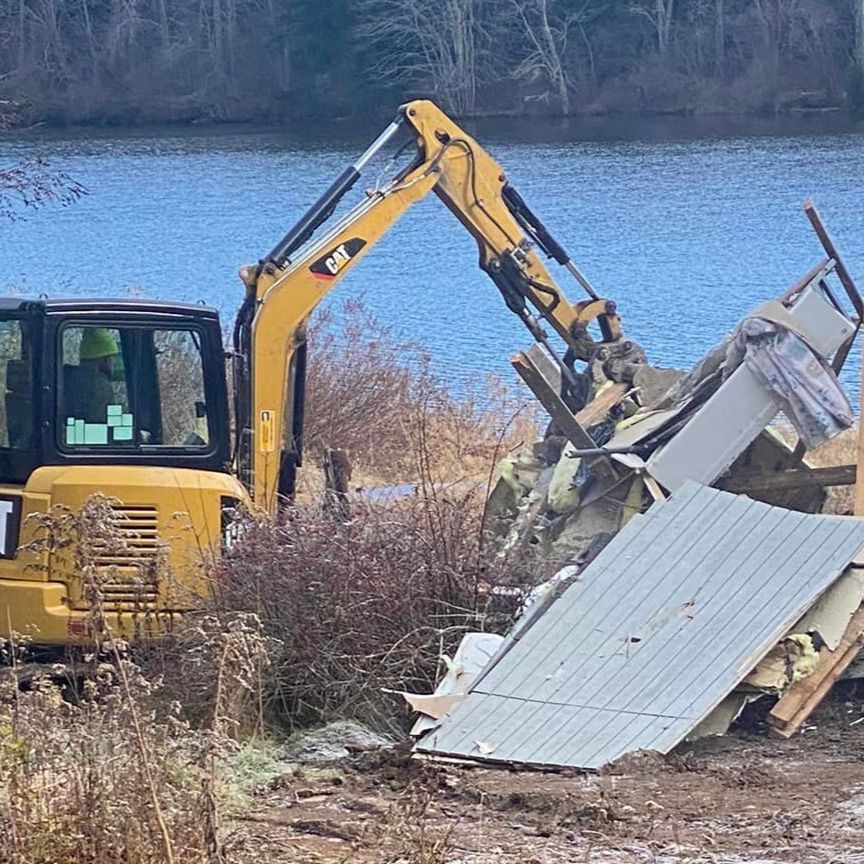 If you've got a project that requires construction demolition, it can sometimes be unsafe to deal with if you don't have experience. Our demolition experts can come in, do the structure tear-down, and also safely haul away waste materials using our equipment.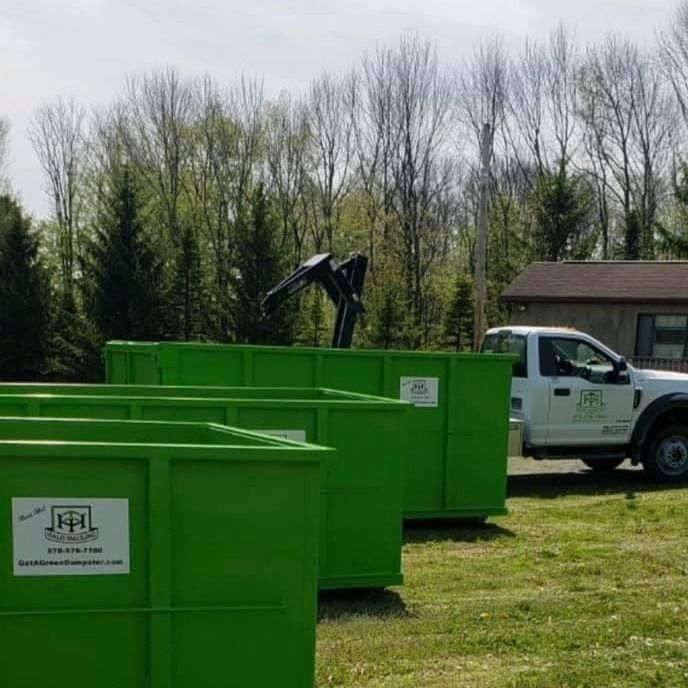 In addition to dumpster rentals, we can also arrange for residential garbage and waste pick-up. Whether you have a large project or simply need a waste removal service, we can apply our resources for responsible disposal of your trash and other waste materials.

Cities We Serve
Waymart

South Canaan

Canaan

Cherry Ridge

Lake Ariel

Hamlin

Honesdale

Hawley

Prompton

Greentown
Tafton

Forest City

Union Dale

Pleasant Mount

Carbondale

Scranton

Clarks Summit

Dickson City

Archbald

Peckville
Olyphant

Jessup

Mt. Cobb

Sterling

Lakeville

White Mills

Clifford

Dalton 

Waverly

Factoryville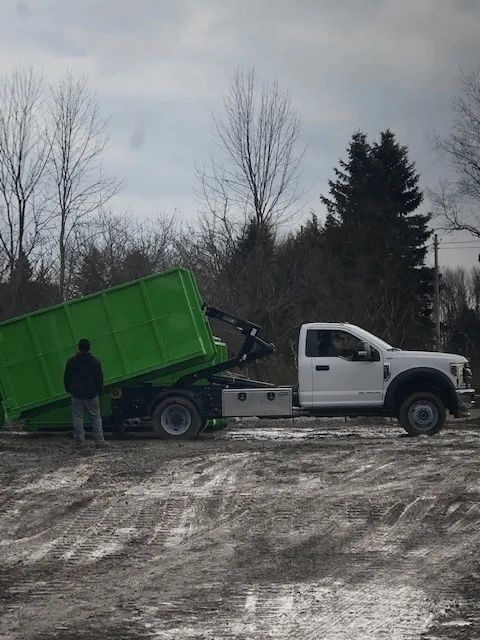 If you're planning spring cleaning, tree and brush removal, or old furniture removal, our dumpster hauling services are just for you. By dealing with the removal of these difficult-to-handle materials, we can make your life simpler and your project shorter in a reliable, affordable way. And if you're feeling overwhelmed by a demolition project, our helping hands are prepared to ease the burden. 
For more information on what can go in our dumpsters at Halo Hauling and how we can help, see our
Dumpster Rental page
If you have any additional questions about how we can support you with your next construction or clean-up project.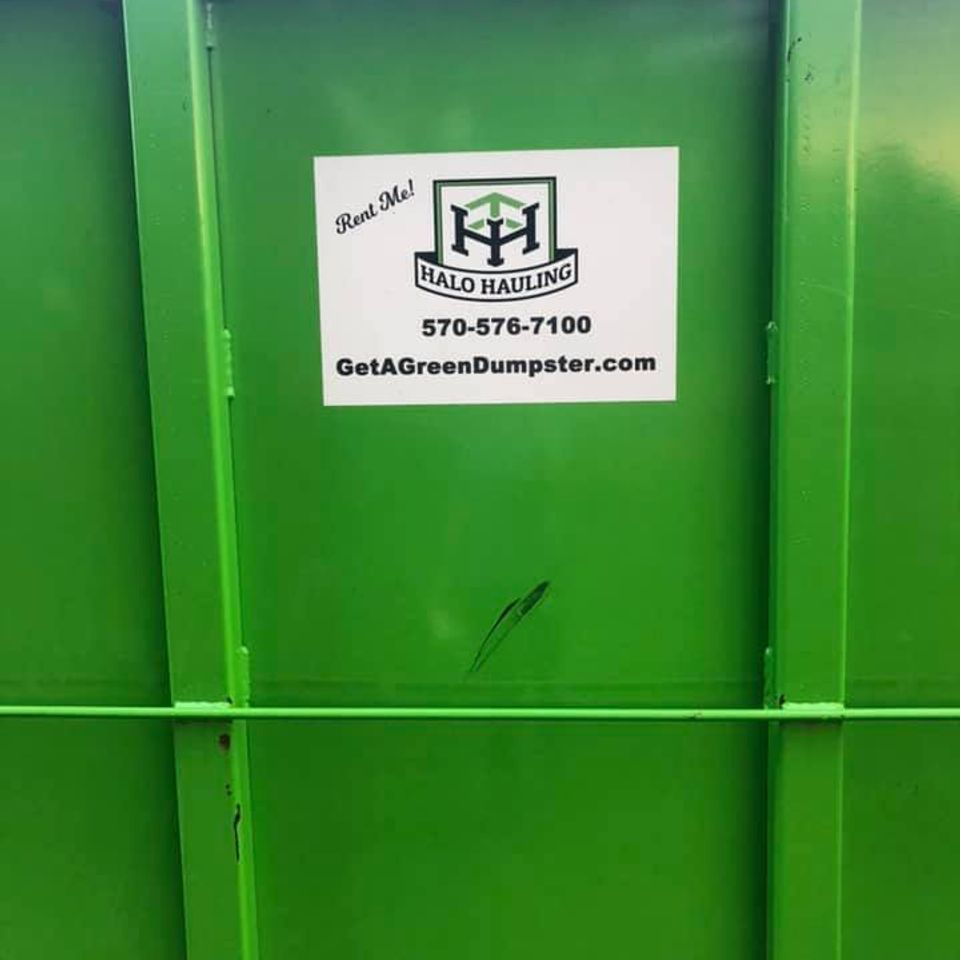 What our Customers Say




★★★★★
"Great company! They are prompt, professional, and reasonably priced. I received an immediate call when I requested information. The man who delivered the dumpster was very friendly and helpful, explained to my sister how the doors work, etc. I would definitely recommend them and absolutely use their services again. Thank you!"

- LAURA S.